A short while ago was held an opening ceremony of new modern National Guard of Ukraine sports and recreation complex, which is located near city of Vyshhorod, Kyiv region.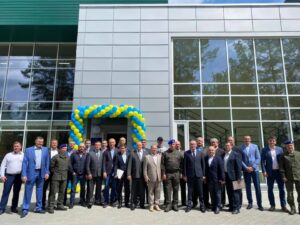 The ceremony was attended by the First Deputy Minister of Internal Affairs of Ukraine Mr. Serhii Yarovyi, Commander of the National Guard, Colonel General Mykola Balan, Presidents of various sports associations and federations of Ukraine, in particular, President of All-Ukrainian hand-to-hand combat federation Mr. Yurii Radchenko and others.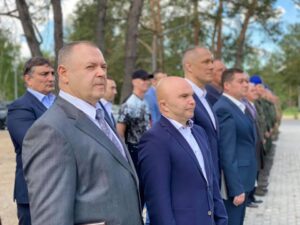 According to the NGU press service, it is the first large-scale National Guard sports complex with a total area of 4,100 square meters, which can accommodate more than 250 persons at a time. The main task of the complex is military-applied training of National Guard personnel. The complex includes a multipurpose game room, a mountain training room, gym, fitness room, 70-meter treadmill, hydrotherapy room and method classes, as well as wrestling and martial arts room.
"It was very nice that the program of presentation and opening of the complex included demonstrations of hand-to-hand combat, which is a weighty part of the National Guard's training", said Mr. Yurii Radchenko.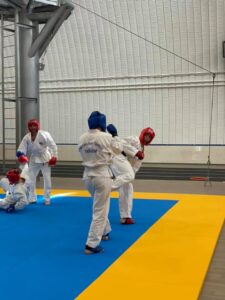 In addition, if necessary, the gym can be re-equipped for various competitions. This can also be the hand-to-hand combat. Therefore, it is very likely that competitions in hand-to-hand combat will be held in this gym later.
Congratulations to the National Guard on their new and modern training facility!