One of the main goals of the All-Ukrainian Federation of hand-to-hand fighting is to educate patriots of Ukraine, a healthy nation and a successful younger generation. Implementing this task, the Federation joins the military-patriotic events. The other day the 1st All-Ukrainian Military Sports Training "Shield and Sword" took place in Vinnytsia region. Fedir and Serhii Vodianiuks, heads of the Vinnytsia regional branch of the Hand-to-Hand Fighting Federation, joined the event.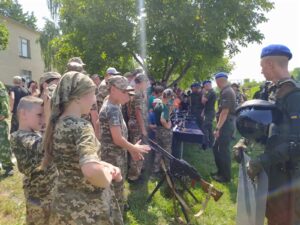 The event was attended by 112 students of military-patriotic and sports organizations from 14 regions of Ukraine, as well as instructors, consultants-participants of hostilities from military units and public associations.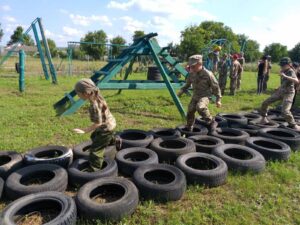 As part of the All-Ukrainian Military Sports Training "Shield and Sword" athletes of the Vinnytsia Regional Federation of hand-to-hand fighting demonstrated techniques of self-defense and the technique of passing the tactical obstacle course.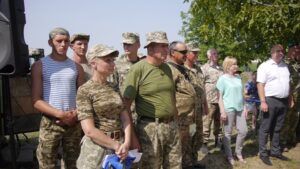 Classes on overcoming obstacles, tactical, fire, parachute-landing, tactical-special training, basics of military topography and civil defense were practiced at the mini-landfill. Also, the participants of the training made a march-throw with the crossing of the river Rusava, followed by tactical exercises. Tactical exercises were also held in a dilapidated building and on a tactical obstacle course using laser tag weapons. In their free time, children played on the sports field, talked at the fire with friends, watched feature films on national and patriotic themes. In addition, cultural and educational work was carried out during the camp.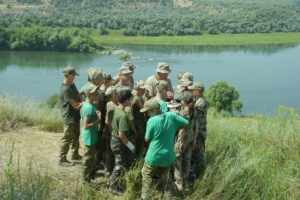 At the end of the event there were individual-team competitions in passing the obstacle course on certain routes according to age categories, as well as personal competitions in military-applied all-around and general physical training.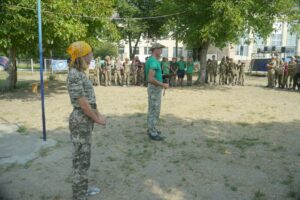 According to the head of the Vinnytsia regional separate subdivision of the Hand-to-Hand Fighting Federation, Fedir Vodianiuk.